Welcome to 1888 Message Study Committee!
In 1888 the Lord "sent a most precious message" that "invited the people to receive the righteousness of Christ, which is made manifest in obedience to all the commandments of God."  "This message" which brings "more prominently before the world the uplifted Savior" was divinely identified as "the third Angels message, which is to be proclaimed with a loud voice, and attended with the outpouring of his Spirit in a large measure." 
- Letter to O.A. Olsen May 1, 1895.  This site is dedicated to the study and sharing of that message.
          1888 Message National Conference 2020                                  Quickly Approaching!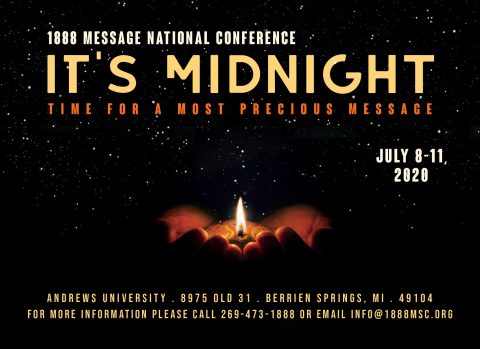 Please call 269-471-3360 to make your lodging reservations. Rooms have been blocked for conference guests.
Children of all ages are welcome! The children's program is forthcoming. Reservations are requested for planning purposes. Please call Monica Campbell 423-367-5189 to let her know how many children you will bring.
MORE INFORMATION TO COME!