Welcome to 1888 Message Study Committee
UPCOMING 1888 MESSAGE NATIONAL CONFERENCE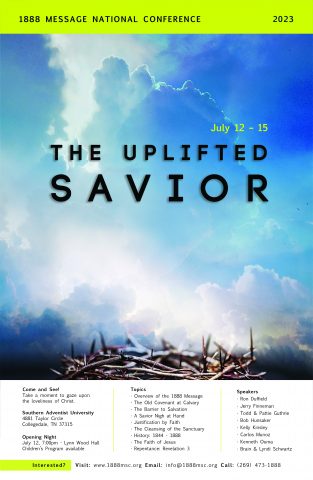 The program schedule is forthcoming.
Click here for Guest Lodging information on Southern's campus. Please call 423-236-7000.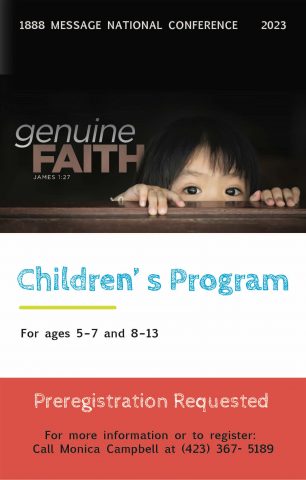 A FREE program for the children is offered! Please pre-register by contacting Monica Campbell at 423-367-5189.
_____________________________________
In 1888 the Lord "sent a most precious message" that "invited the people to receive the righteousness of Christ, which is made manifest in obedience to all the commandments of God."  "This message" which brings "more prominently before the world the uplifted Savior" was divinely identified as "the third Angels message, which is to be proclaimed with a loud voice, and attended with the outpouring of his Spirit in a large measure." 
- Letter to O.A. Olsen May 1, 1895.  This site is dedicated to the study and sharing of that message.
... He who places himself where God can enlighten him, advances, as it were, from the partial obscurity of dawn to the full radiance of noonday. HP 75.6 
________________________________
CLICK THE LINKS BELOW TO VIEW OUR PAST 1888 MESSAGE NATIONAL CONFERENCES