>
Home
>
Resources
National Conference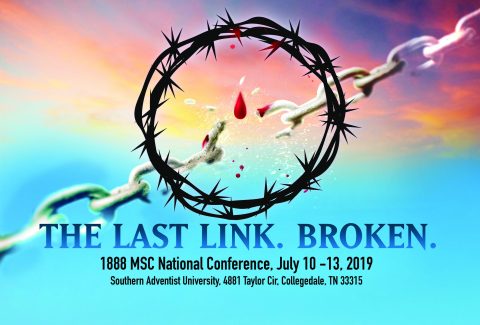 Click here, or on the image above for a downloadable, press-ready, 'Living-Faith' poster.
LIVING FAITH.
A SPECTACLE TO MEN AND ANGELS. IT'S TIME.
1888 MSC National Conference 
July 11 - 14, 2018
View and Print the Program (Use Legal-Size Paper)

The National Conference is a time when those interested in learning more about the 1888 message come together for intensive and enlightening seminars. This conference promises to be an exciting time for everyone!
THE FIRST SEMINAR BEGINS
Wednesday, July 11, 2018 at 7pm in the Youth Chapel at Pioneer Memorial Church on
Andrews University campus.
A FREE children's program is being provided:
View Children's Program
Please call Monica Campbell at 423-367-5189 to PRE-REGISTER your children.
PRE-REGISTRATION FOR CHILDREN IS REQUESTED.
Location: 
Pioneer Memorial Church in the Youth Chapel
on Andrews University Campus
 
To reserve your room (at Andrews University):
WE HOPE TO SEE YOU THERE!!!
Here is a Quote from Skip McCarty's book Ingranite of Ingrained p. 68-69
​"For God was pleased to have all the fullness dwell in Him and through Him to reconcile to Himself all things, whether things on earth or things in heaven, by making peace through His blood, shed on the cross" (Col. 1:20). Jesus' death on the cross put God's everlasting covenant on display before the universe itself in a way it had never been seen before. God used Jesus' death on the cross to, in some profound way, "reconcile to Himself all things, whether on earth or things in heaven" (italics added). In what way did Jesus' death "reconcile to Himself…things in heaven" that have never been estranged from Him through sin? Before such great mysteries we stand on holy ground with bowed heads and awed hearts. But at least this much can be said, in the Christ event, God was revealing something breathtakingly new, even to the universe that lies beyond sin's borders, about His everlasting covenant promise and commitment to His creation."